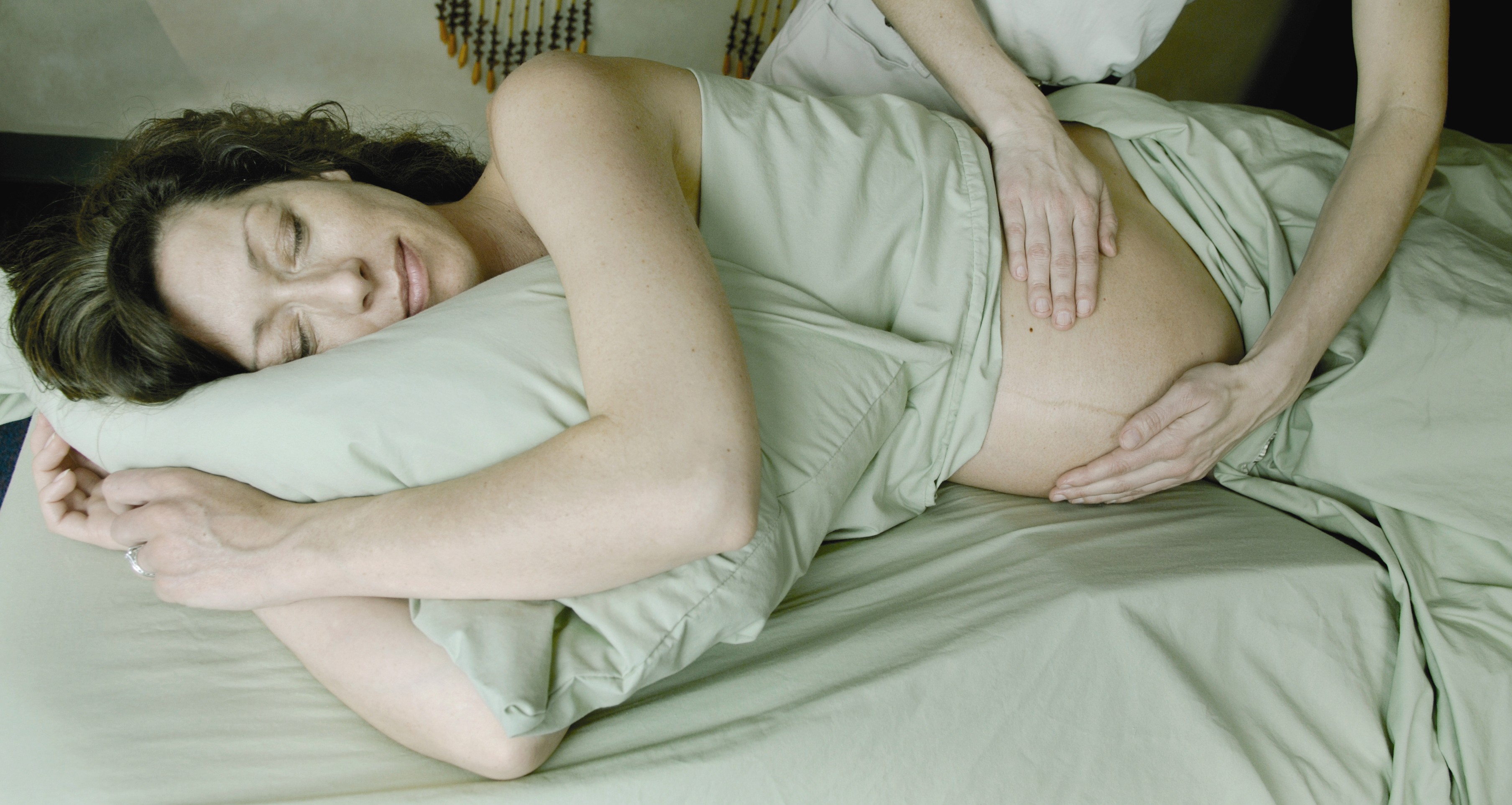 We support both mother and baby through the pregnacy, recovery and infant development periods with prenatal massage, postnatal massage and infant massage training for parents.
Prenatal Massage
Prenatal massage can be extremely helpful in relieving tension, aches and pains and promoting sleep. It can reduce depression, and improve the function of immune system. Specialized techniques can also help to reduce pregnancy-related swelling (e.g. in hands and feet). According to the American Pregnancy Association, prenatal massage can even improve labor outcomes and newborn health. Both mother and newborns can benefit when massage is incorporated into prenatal care. At Healing Essence, prenatal massage is performed on a massage table with the mother lying on her side or in a semi-reclining position, supported by cushions. Organic jojoba oil is used, or for a small fee, custom aromatherapy massage blends can be made (usually 100% organic).
Postnatal Massage:
As early as 24 hours after the birth (barring complications such as cesarean section), mothers can take advantage of the benefits or postnatal massage. Postnatal massage speeds up recovery after birth, enabling the body to heal faster. For instance, it helps improve muscle tone in overstressed muscles and helps hormone balances to return to normal faster. It also reduces postnatal depression, eases tension, improves immune function, and increases circulation. For postnatal massage, an organic Pain Release massage blend is used. This blend contains arnica and essential oils that are anti-inflammatory and muscle relaxing. This gives the massage a greater impact on sore and strained muscles.
Infant Massage Training:
Healing Essence is also able to offer parents training in infant massage. Stimulation of the skin is essential for adequate psychological development. Massage also helps to improve neurological development. It can even improve weight gain in infants. Studies have shown that premature infants given massage gain weight 47% faster than those who are not massaged. Infant massage is a great way for parents to bond with their child. Massage helps infants and toddlers learn how to relax, thus better preparing them for the stresses of life. Massage techniques can also be useful for conditions such as colic. Lessons come with an organic massage oil to help you get started massaging your own child.