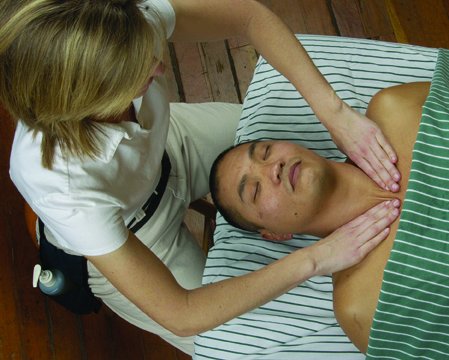 Lymphatic Drainage Massage works with the lymphatic system which lies right below the skin and is associated with removal of waste products from the body's tissue and the immune system. It is great for detoxification or reduction in swelling, such as pregnancy related swelling in the hands or feet, or swelling following injury or surgery. It is particularly useful in aiding recovery after liposuction.
Lymphatic drainage is a slow process that uses a light touch. If you wish for full-body lymphatic drainage, we suggest a 90 minute session or 2 one-hour sessions.
One-hour appointments are suitable for post-liposuction clients. After liposuction it is recommended that clients receive lymphatic drainage massage once or twice a week for up to 3 months. Packages of 5 massage sessions are available for this service. Please note that lymphatic drainage is unlikely to hurt, even after liposuction. In fact, most of my clients tell me that it feels good.